Our story:
After the unexpected loss of her younger brother Cristian, cofounder Sabrina Roy found solace in sweating. Indoor cycling specifically became more than a work out; it was therapy. At the time, cofounder Marisa Wayne – daughter of film icon John Wayne – owned an award-winning cycling studio in California. A SoCal native, Sabrina would frequently ride with Marisa and the two connected immediately. Inspired by Marisa's success in boutique fitness and the memory of her brother, Sabrina realized she wanted to follow her passions sooner rather than later and open a studio of her own.
Marisa and Sabrina met up again – this time in Dallas, where the concept of Coast was born. They wanted to bring a high-energy, inclusive, fun, albeit challenging, workout to a new community. Enter Bill Gorman. The final piece of the puzzle, cofounder Bill coincidentally had also taken classes at Marisa's studio in Southern California and had fallen in love with the workout. With an entrepreneurial spirit and strong sense of business acumen, he jumped at the opportunity to get involved with Coast.
Now, here is where YOU enter the story. Come as you are and we'll keep the lights down and our hearts open. At Coast, it is about more than just riding a bike. It's and Indoor Cycling Experience.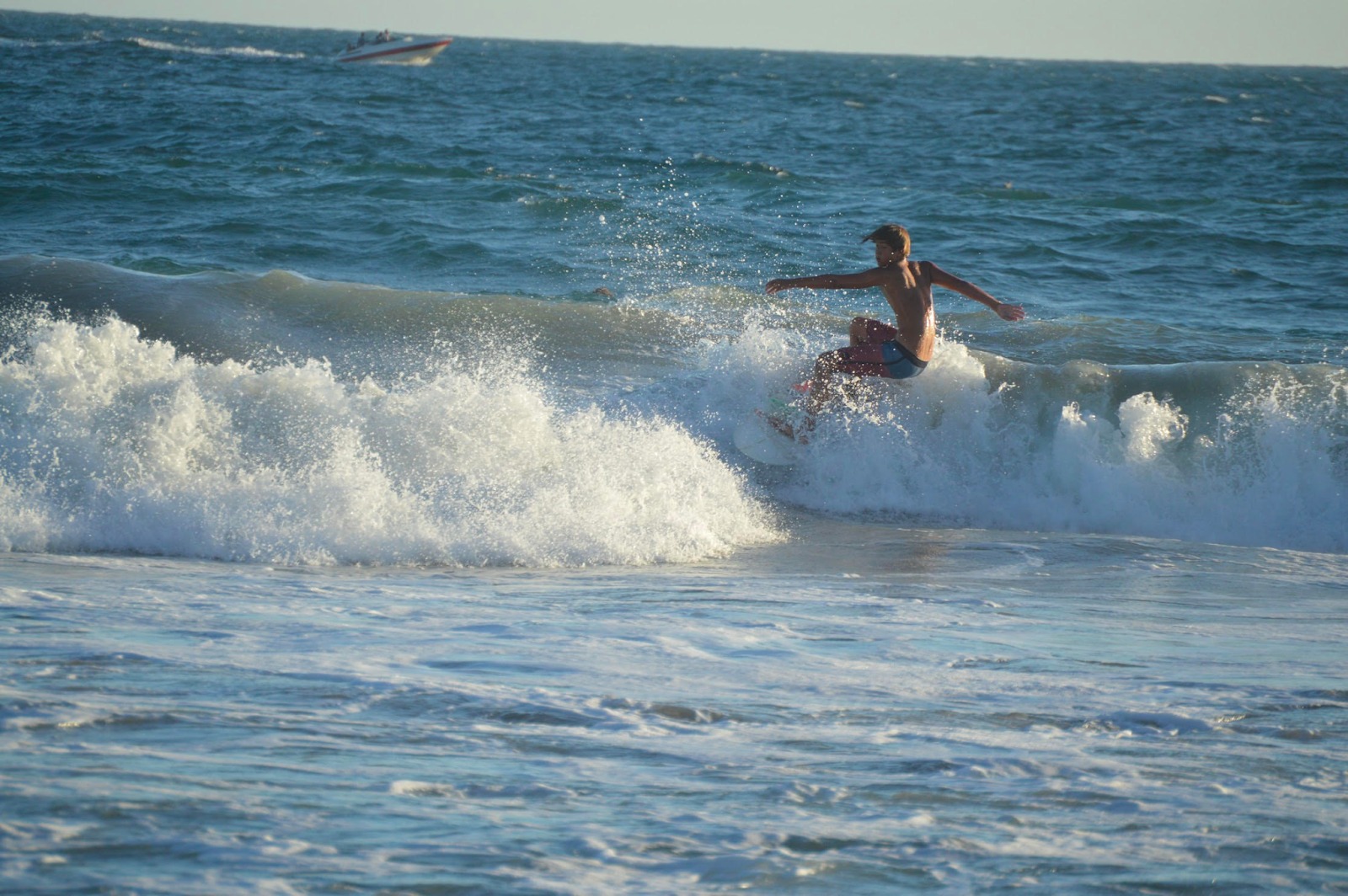 Photo: Cristian Roy surfing in Newport Beach, California.
Our Mission:
Built with the intention of keeping Cristians vibrant memory alive, Coast strives to emulate two of his greatest qualities.
1.) The ability to make everyone in the room feel welcome.
2.) The power to turn doubt into drive.
Putting endorphins over expectations, our goal is to cultivate a space for each and every person to ride, sweat, and immerse themselves in the rush that is,